Search Engine Optimization (SEO) is a well-known term in the digital world. This simple-looking term involves many subtilities, requiring deep knowledge of content writing, link building, optimization, and many more.
Since SEO requires optimizing multiple parameters, SEO tools have relieved the SEO experts' lives and helped them to manipulate and analyze massive amounts of SEO-related data.
What is SEO?
Most beginners consider that SEO is all about link building, which is not exactly true.
Technically, SEO can be defined as creating relevant and great content, building links, running ads, optimizing keywords, and configuring your domain to rank it higher in the search engine result pages for better visibility and business growth.
Technically and arguably, SEO started with the launch of the first website or search engine in 1991, but this term got fame, and people started taking it more seriously in 1997. Before discussing SEO tools, let me briefly discuss the main parameters that SEO tools help you optimize and configure.
Content: SEO tools look deeply into your content. They will report the relevancy of content, its plagiarism analysis, grammatical mistakes, indexing, etc. It helps to tailor the content in such a way it has all the spices of great content that help to get your desired visibility.  
Link Building: SEO tools help to build links by providing the data of related domains that could give you a link. These tools also give a detailed report about the number of links, referring domains, their authority, rating, broken links and spam score. They also analyze your competitor's SEO strategies to keep you a step ahead of your competitors.
Keywords: Keywords are an integral part of your content in order to appear in the SERPs. Keyword analysis will help you find whether your content has all the relevant keywords of your niche or not. It will also provide a report on the diversification of keywords and anchor text.
On and Off-Page SEO: On and off-page SEO helps you to increase your visibility and popularity and also guides you to figure out how friendly your website is, as per user experience. It helps you to improve your on-page configuration like navigation, headings, dofollow and nofollow tagging and many more.
Apart from these, there are many other attributes of SEO like traffic, conversion rate, ads campaigns, social media campaigning, etc. Following are the famous tools that could help you run SEO strategies proficiently and bring positive results in the shortest time.
1. Google Tools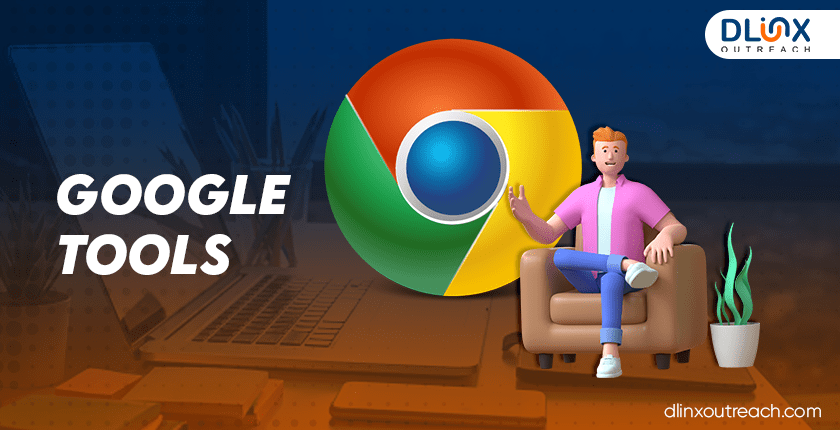 Google offers many free tools that cover almost every aspect of SEO. Since more than 80% of internet users use Google as a search engine, the performance of the Google tools is way better than others.
It is hard to cover the range of tools that Google offers. I will present only the four most important tools of Google. Further information can be found in this article.
Google Search Console: This free tool helps identify broken links, indexed pages, and penalized pages. It also offers its service to solve crawling and keyword issues.
Google Analytics: This tool tracks the real-time data of your traffic and keyword performance. Being part of Google itself, this tool's performance and reliability are exemplary.
Google Keyword Planner: This planner, originally used for pay-per-click data, is also an excellent tool for keyword performance. It suggests around 300 competitive keywords to tailor your strategy.  
Google Alerts: This is one of the easiest and most handy tools of Google, which helps a great deal to build links. It sends you Emails whenever content related to the target keyword is published anywhere in the world. This is a great service to the SEO experts, as it helps to get easy and fast links for better visibility.
SEMrush is one of the most popular SEO tools used by SEO experts of different niches. The company of the same name from Pennsylvania in 2008 founded it. Since then, it has been used for content optimization, backlink insertion and keyword diversification.
SEMrush has a database of over 800 million domains with over 40 trillion backlinks and 20 million keywords. More recently, it has crossed 10 million users. This tool is equally beneficial for personal and agency use.
Key Features: Its popular features are keyword and completive analysis, SERP ranking tracking, auditing, and diagnostics.
Pricing: It offers Pro, Gru and Business packages with the price tag of $129.95, $249.95 and $499.95 per month, respectively.
Pros:
Site auditing features of the SEMrush are quite handy when it comes to the competitive analysis report.
Position tracking is also a very attractive feature for keyword selection and optimization.
It also has the capability of Local SEO, which users find very helpful.
Cons:
Most of the users complain that it is hard to master the SEMrush.
Its interface is also being reported unfriendly and some technical issues were also reported that often crash the tool.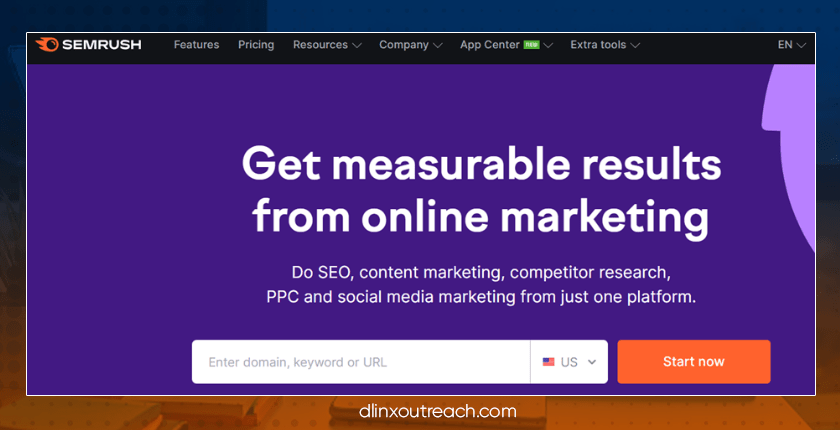 Ahrefs is another tool that the experts extensively use. This tool is best known for site exploration, backlink analysis and brand tracking. Ahrefs has also devised its ranking known as Domain Rating, which can be found free using its site explorer tool.
Key Features: Its top features include keyword analysis, competitive analysis and backlink management.
Pricing: It offers four packages named Lite, Standard, Advanced and Enterprise with a price tag of $99, $199, $399, and $999 per month, respectively.
Pros:
Its backlink report is a salient feature that works effectively.
SEO auditing and keyword analysis are also very useful.
Topic analysis and competitive analysis are also good enough for onward decisions.
Domain rating is commonly used for ranking of domains.
Cons:
Sometimes, the ranking has been reported incorrect, as it is based on only the backlink profile.
Its pricing is also a bit on the higher side.
Moz is another SEO tool who is based in Washington. Like Ahrefs, Moz has also developed its ranking system known as Domain Authority., which is extensively used by SEO experts. Its set of tools works for every known issue in the SEO industry.
Key Features: It's a conclusive set of tools that offers features like keyword analysis, backlink management, SERP ranking tracking, auditing, and many others.
Pricing: It offers four different packages: Standard, medium, Large and Premium for $99, $179, $299, and $599 per month, respectively.
Pros:
The best part of Moz is to detect the technical issue detection on the webpages.
Moz's keyword analysis is also very helpful in designing SEO strategies.
Moz's ability to analyze the content and improve it for better visibility and ranking is another feature that experts praise.
Moz has also induced its own raking system based on more than 150 factors, which is widely accepted now.
Cons:
Moz's link indexing is being reported to be inaccurate compared to Ahrefs.
Navigation and user experience are not as handy as they should be and require some modifications.
This all-purpose tool kit consists of four sub-tools: rank tracker, link assist, site auditor and Spyglass.
Key Features: Its main features are SERP rank tracking, page graders, competitive analysis, and keyword reports. Its Spyglass is very effective in finding the link opportunity on the web.
Pricing:  It is available in Professional and Enterprise versions, with a price tag of $25 and $58.25 per month, respectively.
Pros:
Its site audit feature is quite good and easy to use.
Keyword analysis is another feature that is good to go.
Cons:
Their recent update seems a bit fizzy.
Their app is not cloud-based, which is a serious drawback compared to its competitors.
Its price is a bit on the higher side, and the free version also has very limited options.
SE ranking is another SEO tool that solves many SEO-related issues. Its key features are SERP tracking, website auditing, backlink analysis, and competitive analysis. It also helps to organize keyword stuffing, on and off-page SEO and local SEO optimization. It is a tool which provides many solutions that are equally good for SEO agencies, small website owners, beginners, and experts.
 Key Features: Its analysis of content performance and keyword gaps is awesome.
Pricing: It offers three different packages, Essential, Pro and Business, with a price tag of $55, $109 and $189 per month, respectively.
Pros:
It offers a reliable competitor SERP analysis and link-building strategies.
Its ranking analysis is also accurate.
Cons:
It does not offer a plugin that could analyze the website you are browsing.
It offers a lack of finding intent and trendy keywords.
PPC tools need massive improvement.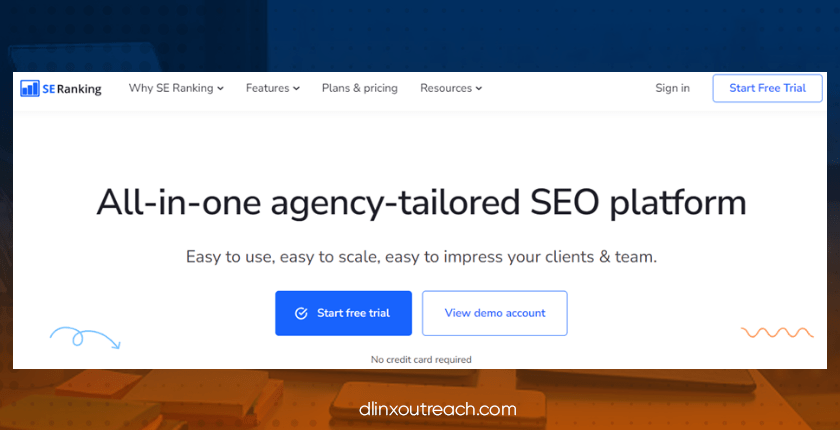 Serpstat is another all-in-one SEO software that offers 50-plus tools for different attributes of SEO. It monitors the online visibility of your brand or services, identifies the market competitors, and finds relevant, high-quality content.
Key Features: Its key features include site auditing and diagnostics, keyword performance, competitors' analysis and ranking tracking. It also offers web analytics and meta-tag recognition.
Pricing: It offers Individual, Team and Agency packages in a price tag offer of $59, $119 and $470 per month, respectively.
Pros:
Its audit analysis is super awesome.
Keywords and backlink analysis are also reliable.
It also helps to find the better content.
Cons:
It uses a credit system to pull down the keyword.
Offers limited report analysis.
Spyfu is developed by a company based in Arizona and is famous for its spying feature of one's competitors. This "spying" helps tailor your SEO strategy for better visibility and outclass its competitors; it evolves into an all-in-one SEO tool that offers Google ads management and PPC.
Key Features: The key features of spyfu are backlink, keyword, competitive and SERPs analysis.
Pricing: It offers three features named Basic, Professional and Team, with a price tag of $39, $79 and $299 per month, respectively.
Pros: 
It has been praised for its excellent user interface.
Its competitive analysis is second to none.
Keyword analysis is another feature that has been praised widely.
Both text and display ads can be managed easily.
Cons:
Documentation or help with some of the features is not available.
Its graphical representation is not easy to navigate.
Backlink analysis is comparatively not very accurate.
BrightLocal is praised for its tracking feature of search ranking, local SEO, building citations and monitoring and managing comments. Citation tracking features differentiate it from others. You can track your citations and correct them.
Key Features: Competitive analysis, SERP ranking tracking, integration with web analytics tools and local SEO.
Pricing: It offers three packages: Track Plan, Manage Plan and Grow Plan, with a price of $39, $49, and $59 per month, respectively.
Pros:
It offers excellent customer service.
The user interface is well-praised among the SEO experts.
Citation tracking is excellent.
Cons:
Running this software is not that handy; it requires continuous training.
It often requires phone verification, which is annoying at times.
This tool provides a comprehensive solution of SEO for WordPress, especially on-page SEO and is also famous among experts in different trades of SEO.
Key Features: Its key features are on-page SEO optimization, keyword rank tracking, content management and Schema Generator.
Pricing:  It offers Seobility and Marketgoo packages, with a price tag of $50 and $29.97 per month, respectively.
Pros:
Its plugin of WordPress is super awesome.
Its on-page SEO is well-praised and famous among experts.
Cons:
Help is observed to be a bit slow.
Some of the functions are only for the premium users.
Surfer SEO is another on-page SEO optimization tool developed by a Polish company. It uses AI to help to rank higher on Google's SERPs.
Key Features: Its features are on-page SEO, competitive and keyword analysis, and Global SEO.
Pricing: It offers three packages named Essential, Advanced, and Max with a price tag of $69, $149 and $249 per month, respectively.
Pros:
AI feature of content optimization is outstanding.
The help to structure the article is also very handy.
Provides a good audit report.
Cons:
The keyword insight option is not very handy.
Pricing is a bit on the higher side.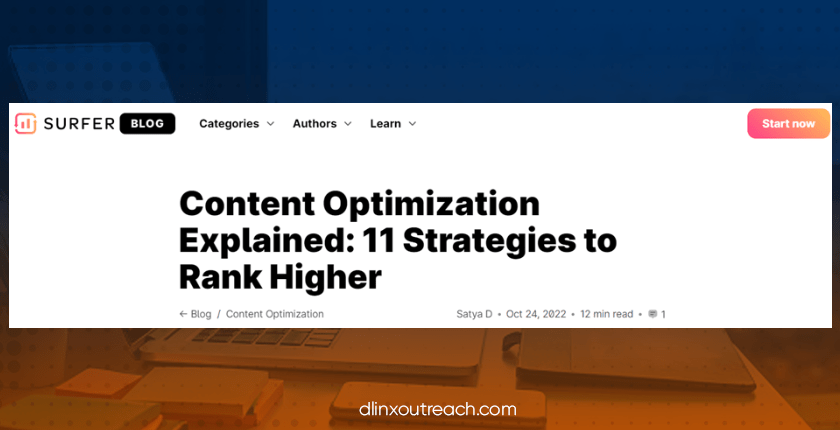 Mangools is a well-proven SEO tool that offers multiple SEO features. Offers multiple tools that can help you tailor your strategies for better visibility.
Key Features: Its famous features are keyword rank tracking, competitive analysis, and statistical analysis.
Pricing: It offers three different packages, Basic, Premium and Agency, having a price tag of $49, $69 and $129 per month, respectively.
Pros:
It has a good and user-friendly interface.
Its cheap price packages are very attractive.
Data analysis is very handy and informative.
Cons: 
Its traffic calculation is reported to be not very accurate.
Backlink analysis is also not very accurate.
All-in-one SEO (AIOSEO) is one of WordPress's most used and reliable plugins. It has been revamped recently and added new features that are good for SEO requirements.
Key Features: Its features are a Local SEO module, WooCommerce SEO for online stores and a smart sitemap for instant indexing.
Pricing: It offers four deals named Basic, Plus, Pro and Elite with the approximate price tag of $4, $8, $17 and $25 per month, respectively.
Pros:
Easy to setup
Its advanced tools are helpful in indexing and tagging.
It offers many features in the free version as well.
It is very cheap.
Cons:
Content Analysis tool is missing.
It is not very compatible with Google Console.
This AI-based SEO tool helps the SEO industry in many trades. It provides a comprehensive solution to SEO issues, which helps in improving the ranking.
Key Features: Its key features are tracking keywords, monitoring site health, and optimizing page speed.
Pricing: It offers three packages, Lite, Pro and Advanced, with the price tag of $5, $15 and $30 per month, respectively.
Pros:
AI-based solutions are quite reliable.
Its keyword tracking feature is reliable.
Good at fixing on-page issues.
Cons:
It lacks the tutorials for using the software.
It does not have a print or save feature.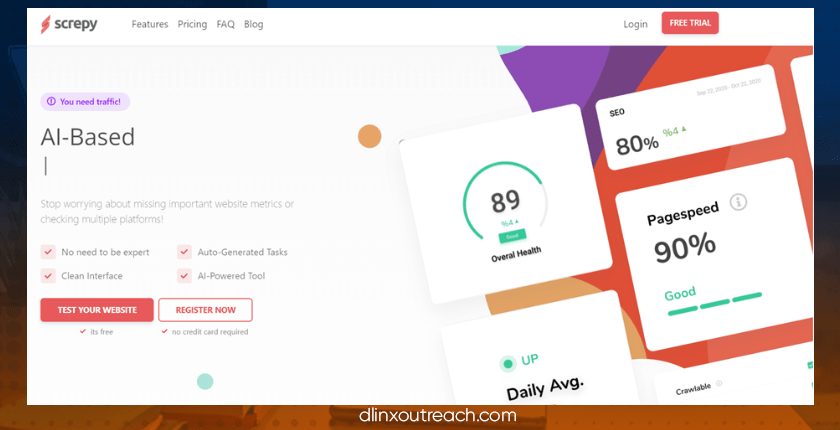 Conclusion
Since the evolution of SEO, experts have been working to develop SEO tools to ease the life of SEO enthusiasts. Numerous tools, with different expertise and price ranges, are available in the market. It is hard to decide which tool should be used. If one tool is good for link building, the other might be good for keyword harnessing and vice versa. So, in this article, we have covered the 15 famous tools, their key features, pricing and pros and cons. It is up to the user to decide which will serve the purpose at the best price.
As I said earlier, it is very hard for the webmaster to decide about the tools. The best thing is to hire an SEO agency with hands-on experience in using these tools and also have a subscription to the best-performing tools. Dlinx Outreach is an excellent SEO agency that can help tailor your SEO strategies for better visibility and performance. Dlinx also has a subscription to the tools required for the SEO industry. Please feel free to contact us  for further information.  
Frequently Asked Questions
Are Google tools reliable?
Yes, Google offers many free tools which are good for any SEO analysis and are extremely reliable.
What are the three most used tools of SEO?
After Google tools, SEMrush, Ahrefs and Moz are the most popular and widely used tools in the SEO industry.
Which Plugins are good for WordPress?
Rank Match and AIOSEO are the two most famous plugins for WordPress.
Does Srepy use AI in its SEO?
Yes, Srepy uses AI in its SEO.
Can Dlinx help in building SEO strategies?
Yes, Dlinx has experience in building SEO strategies for different websites.
Does Dlinx have a subscription to SEO tools?
Yes, Dlinx has a subscription to SEO tools that are good enough to tailor different trades of SEO.
Related Articles: