It would be shocking and striking for a commoner to know that Google is not the only search engine in the world. There are many other search engines that are serving different communities for different reasons. Some offer feasibility, whereas others are more secure and take strict privacy measures.
More recently, people are more prone to search online for many reasons. This number has increased tremendously because of the smartphone and AI-based search options. Now, people do not have to sit in front of their desktops/laptops to search for something. They take their smartphone and start searching anywhere and anytime and for anything.
This ease of accessibility to data has also increased the value of search engines. People are more interested in search engines, which produce relevant, authentic and reliable results. At the same time, they also want their search inclinations, maps, plans and other related data to be safe and secure.
Discover Top Search Engines of 2023
The Selection of a search depends on many factors that may include but are limited to the credibility and authenticity of results, ranking process, privacy of your data, etc.
From a marketing and search engine optimization point of view, experts look for options like search engine results pages,  ranking processes, customization in running ads and registering an online business on a web portal. These options are really helpful for optimizing the search engine to increase product visibility and tailoring the marketing strategy.
Read | Future of SEO with AI
You can find some more details in this video and also learn about all search engines with their name and their official link. Keep scrolling.
Stats Never Lies
Before digging into the different types of search engines,  let me give you a quick review of the global market share of search engines. As per the similarweb, Google holds the largest part of the global market with a 90.68% share.
This share also includes Google's other services like Google Maps, YouTube, Images and videos. Moreover, it includes all platforms like Desktop, mobile, tablet etc.
Bing holds the second major share with 3.23% and Yahoo comes in third with a 3.17% share. Duck Duck Go won the race with 0.35% of the global market among the privacy-focused search engines.
Google is far better than all other search engines because of its SEO-related services and associated apps like Google Maps, images and YouTube. It also keeps updating its structure according to recent trends and technological advancements.
Multiple search engines are available, which have their good and bad. In this article, I will cover 15 famous search engines and their properties.
Top Search Engines of 2023 – According to Globally Use
Google is the most famous search engine, with approximately 88% of the market share. In 2023, it had over 106.5 million visitors, making it the most visited website. Google's search engine algorithm is fast and reliable. Moreover, most smartphones are Android-based, which again uses the Google platform. This also adds to the number of users on Google.
In addition, Google also offers various search engine optimization features, which are rare to find in other engines. These features decide the ranking of a page or website, and based on ranking, these pages appear during a search, known as search engine result pages (SERPs). It is very easy to run ads on Google, and customization based on cookies is also available on Google.
Moreover, Google also offers free services for webpages, which are easy to index. Google's services are super compatible with different operation systems, and its app store is a huge repository for the different apps.
Google has taken strict measures against malicious platforms, and its web crawlers are continuously searching for sites that use illegitimate and spammy content to trick the ranking process.
Moreover, Google has also introduced its AI-based search assistant, Bard. In addition, Google has also introduced a search based on voice commands and infographics, which is very effective.
Google lacks when it comes to the privacy of data, and it shares its data in your self-owned apps and other platforms. You might have noticed that when you search for a trouser on Google, you will see similar ads on your Facebook and Instagram pages.
Read | Why Digital Marketing is Important for Small Businesses?
Bing is a product of Microsoft, which was introduced in 2009. It is a good alternative to Google and holds a share of approximately around 3%.
Despite being part of the Windows package and default search engine of Windows, its share is not increasing. It is the offspring of a previously known MSN search engine.
Bing ranks the home pages and crawls hidden and non-hidden content equally. Bing also offers suggestions like visual search and wiki suggestions.
Bing offers the AI-based voice assistant, Cortana, which assists you with voice commands. Bing's database is much less than Google's, and SEO services are also limited. These limited services make it less attractive for digital marketing.
Moreover, their privacy policy, like Google's, is also not very strict, and they share the data with other platforms as well.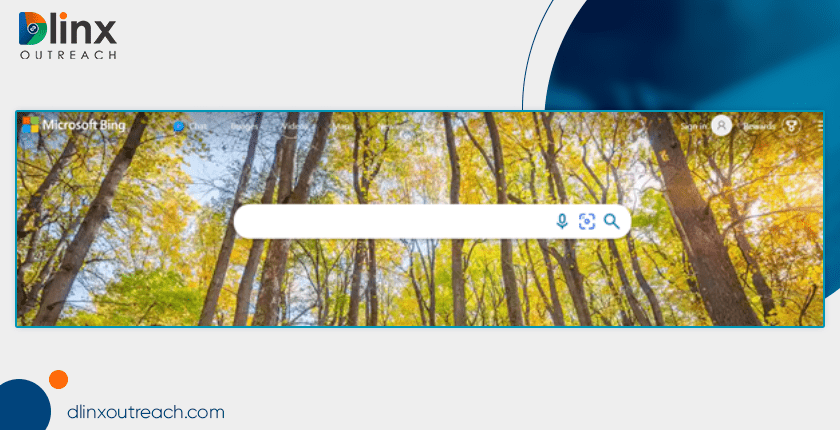 Read | How Local SEO Increases Profits?
Yahoo is one of the oldest search engines, started in 1994 by three American scientists. It was the most famous search engine and email service provider in the 90s, but Google has taken over it with more offers and features.
Besides being a search engine, yahoo services like news stories, weather, sports and business updates are commendable. Yahoo borrowed the search services from Bing in 2011; since 2018, it has also been using Google's search services. So, Yahoo's search results are powered by both Bing and Google. That's the reason you might see similar search results on Yahoo.
According to Wikipedia, yahoo is the 9th most visited website and the default search engine of the Firefox browser in the US. They also do not offer strict privacy features.
Read | Why SEO Is Important For Business
This search engine heavily emphasizes privacy and does not collect, track, store and share your data with others. That is also their key selling point, which is also evident in the picture below. It might look like Google, but its services have some key differences.
The most striking difference is its privacy policy. Its search results are not dated and have limited image search results. There is a limited customization option, especially regarding the ads, which sometimes irritates.
It gives fast search results, especially if you use the advanced commands. Like another engine, you can also customize its interface as you like. It is also powered by other search engines but not Google.
This search engine, formerly called Ask Jeeves, is based on the question and answers. Other persons' replies to similar questions are also shown in search results. Ask has also started its search option, but the results lack quality and quantity.
Read | What is Cloud Stacking SEO
Yandex is based in Russia and possesses a 58% share in the local market. It also has an English version for international users. This search engine is more popular in Russia and its neighbouring countries.
This search engine offers services like voice assistant, web browsing, music services and many more. Yandex suffered a serious setback recently when its code got leaked, and people got access to its procedure of ranking and interpretation.
It was found that the working principles of Yandex are very similar to Google and for the same reason, they hire the ex-employees of Google. Yandex is also known for using AI and machine learning in their product for better results.
Start page like Duck Duck Go is more focused on privacy and security. As far as search results are concerned, it uses Google's services for that.
Moreover, it also offers email services with the name startmail. Those who like Google's search results and want high privacy and security can get the start page, as it does not record your personal data, search history, map locations and IP addresses. The picture below also shows that user's privacy is their first priority.
Qwant is developed and hosted in France, but it uses the English language. It is also famous among people concerned about security and privacy, as it does not track its users' activities. Since it also does not save the cookies, ads are not customized, which could be annoying.
Brave is also a privacy-intensive search engine that offers search options using AI. It has its own web services and indexing mechanism, but you can also enable Google's services for better results.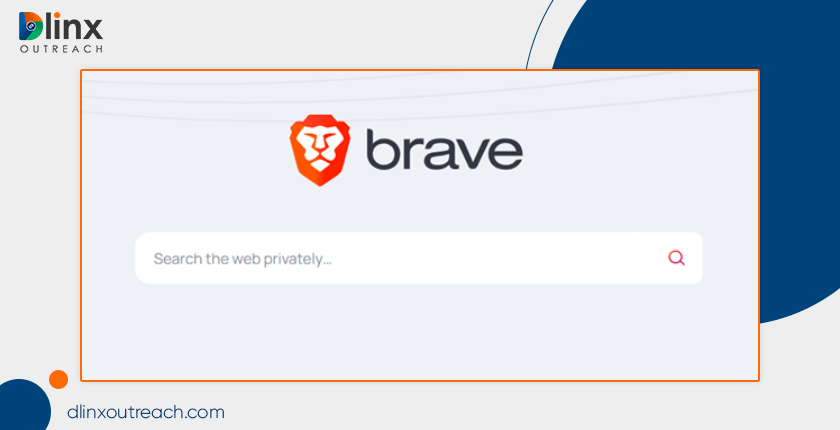 You.com is known for its highly private and secure AI-powered services. Their AI services like YouChat, YouWrite and YouImage are very famous among people. Their search services are powered by the Bing, with multiple options for personalization.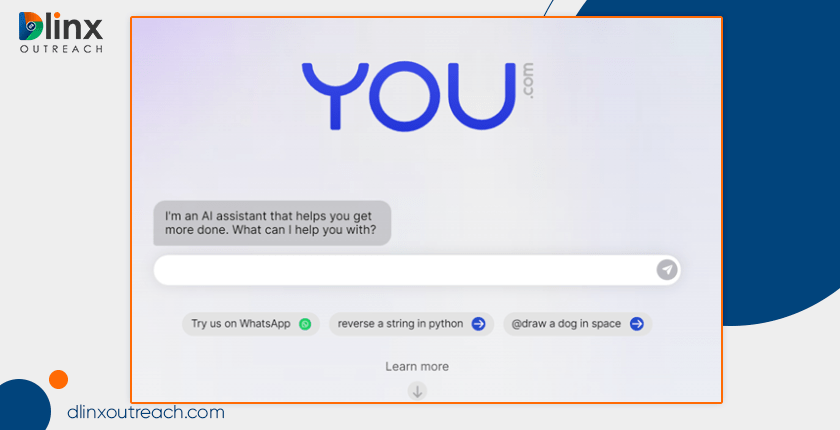 Read | Engaging Content Writing Topics
This web portal is based in the Czech Republic and shares around 15% of the local share. They have a great news portal known as FreshBot.
Baidu is a Chinese search engine and has been offering its services in Chinese since 2000. It is the top search engine in China and has a 61% market share, which is increasing every year. Those who want to run a business in China must focus on this web browser.
It offers all its services in Chinese and looks very similar to Google regarding its features. They offer services like maps, news, cloud storage and even have their encyclopedia. The Chinese government has a strong hold on it and can tailor its policies.
Sogou is the second largest search engine in China, with a 13% share, as per 2023 data. It also offers its services in Chinese, including images, text, music, maps and news.
Read | What Are Foundational Backlinks
Petal Search is a mobile search engine that is powered by Bing. Huawei developed it, and its access to Google Store is banned because of the policy and trade restrictions. The use of this search engine got a serious setback in 2020 due to political conflict between China and the USA.
Ecosia search engine uses Bing's services and offers standard search services like text, images and video searches. It is a kind of non-profit service that even shares all its financial spending and earnings. It also donates a portion of its earnings to tree planting around the globe.
Search Engines Future
Most of the services and facilities are now based on AI and machine learning, and search engines are no exception. The power of AI can be seen by studying OpenAI's ChatGPT evolution, which has grown at a mammoth speed and has over 100 million users now.
This started the race among the search engines to incorporate AI in the services to compete in the market. For the same reason, Google introduced Bard, and Bing created Bing Chat.
Al has already been a feature of most search engines and keeps evolving. Now, you can search based on an image, which was hard to imagine some years ago. Similarly, voice command search is available even in most international and famous local languages, facilitating the layman in many aspects.
So search engines have seen great advancements and evolution more recently. They must keep their pace up to match themselves with the recent technological advancements.
Search engine optimization also needs to keep pace with the search engines. If SEO does not tailor itself to the search engine, unfortunately, the whole digital marketing will suffer. Google has been continuously winning the race in the marketing world and offering multiple services for online businesses and marketing. This is why Google is ruling the search engine world and outclassing all others.
Frequently Asked Questions
Which one is the most famous and top-rated Search engine?
Google is at the top of the list in search engines, and a person spends around ten minutes on its website on average. It has the lowest bounce-back rate as well.
What are the options for secure search engines?
Yandex, Duck Duck Go and Start page are famous for security and privacy policies. These do not track their users' activities or share their data.
Which search engine is most widely used in China?
Baidu is China's most famous search engine, and Sogou comes next.
Which search engine is famous in Russia?
Yandex is Russia's most famous search engine and offers its services in English.
Do Wikipedia and ChatGPT search engines?
Both can be considered search engines, where the former is a conventional search engine, and the latter is based on Al.
Does Dlinx Outreach deal with search engine optimization?
Dlinx is a specialized SEO agency.
Conclusion.
Search engines are part of our lives; one is the other way, and there is no escape. Whether you are a businessman or labourer, you unknowingly use search engines for your daily matters, including information, shopping, emails and many more.
A search engine has become an integral part of our life. Google has become a household name now. If you do not know anything, just "Google it". This is the power of search engines, and its role in marketing is well known now. That's the same reason the term "Search Engine Optimization" surfaced in marketing.
SEO is a specialized field; you need an SEO expert to formulate a business strategy. Dlinx Outreach is an SEO agency that works on different search engines to promote your business. It is a group of experts with plenty of experience in this field. Feel free to contact Dlinx for further information.
Related Articles: