Digital marketing and Search engine optimation go hand in hand to increase your brand's visibility and authenticity. Marketing is spreading information about a product or service, and SEO optimizes this process by utilizing different tools and strategies for better results.
In the present era, whether you have a small business or are running a well-established business, you need digital marketing with optimization to enhance your business and visibility. Gone are the days when TV and print media were the only advertising medium.
So, with the inception of social media and other platforms, optimizing your campaign to ensure that your hard-earned money is spent on the right things and bringing in some business is even more necessary. With the evolution of smartphone technology, more than 80% of purchase comes through mobile users. This shows the importance of digital marketing and SEO.
There are many ways to optimize digital marketing, and a few of them are explained below.
1. Targets and Goals
Target, Goals, and objectives should be the first to be written before starting a business and its marketing campaign. So, if your goal is to run a business globally, the marketing strategy will differ from local business.
If you want to run a restaurant in a local area of San Francisco, then there is no use in advertising it on a website belonging to Mexico. So, your goals and objectives will let your SEO person design the marketing strategy more efficiently. Otherwise, you might spend money on marketing with zero output.
2. Customer Assessment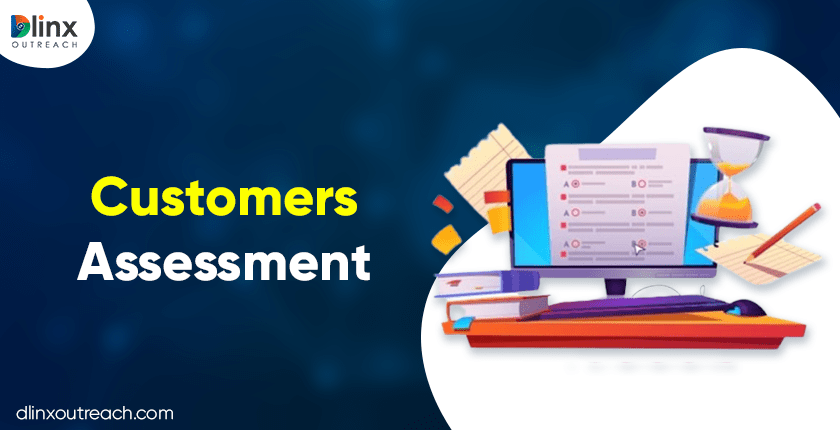 Assess the nature and behavior of your potential customers for better results. Your strategy will differ for ladies', men's, and kids' brands. Each type of customer has their own psyche and spending habits.
For example, if you are running a female product store, paint your shop pink. So, the color alone is enough to attract ladies to your shop that this shop belongs to ladies.
Similarly, if you sell a pension plan for young people working in the corporate sector, luring them to consider your pension plan needs some serious customization.
So read your customers' inclinations, thought processes, buying power, and likes and dislikes depending on their religion, sect, country, and area for better output.
Read | Top Search Engines of Internet
3. Targeted Market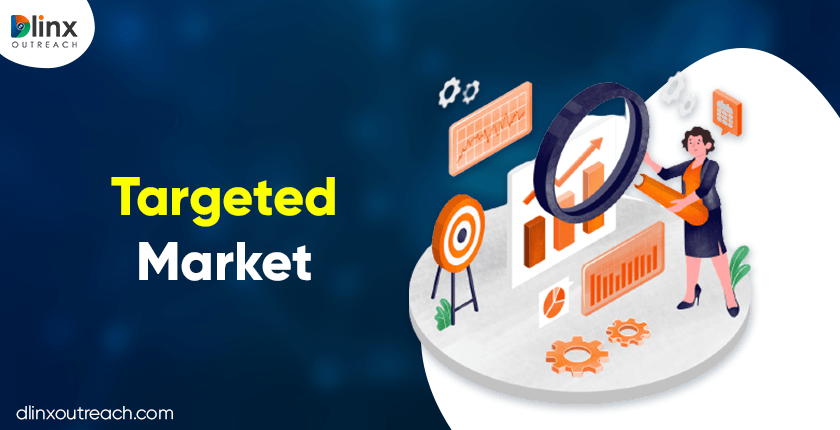 Similarly, your targeted market also needs some customization in the marketing. How huge and small your business is depends upon the market size. For example, if you want extra warm jackets, which are suitable to wear only at a freezing point, then you need to market your product on those platforms that belong to that region where temperatures fall below 0.
Similarly, if you want to sell the products used in the burial services and market them with the dancing ladies, it will offend some people. So, optimize your strategy according to the market.
The Prada adopted a poorly designed marketing strategy when they introduced the burial body bag, which received serious backlash from people around the globe. Below is the still from the same ad.
4. Competitors' Mindset
One can not survive in the present business world without knowing its competitors' business strategy. You need to be one step ahead of your competitors. Some tools can help you to find your competitors' digital marketing strategy. This information includes but not limited to the kind of backlinks he is generating, what are the referring domain, which area of the market he is targeting, and many more.
Being a global village, your competition is vast, so one needs to be vigilant and ready to adapt and change to get more convertible traffic. Otherwise, you would not be able to compete in the world.
 The same thing happened with Nokia, which was once the largest manufacturer of the phone. However, with the introduction of the smartphone by Apple and Samsung, they remained consistent with the previous strategy. They did not anticipate the competitors' strategy and ended up losing the market.
5. Budget
Budget can be a constraint in digital marketing, as big brands have a hefty budget for promoting their product. But it should not bother you at all. If you craft your marketing strategy wisely, you can get more links and traffic within your budget.
The main catch is you do not need to get links from the higher authority web pages as they are difficult to get and expensive; rather, you can go for cheap and relevant pages to get links and publicity. This strategy might be slow, but it can work. Other cheap solutions are also effective, like content and email marketing, opening a YouTube channel, social media pages, and many more.
6. Running Ads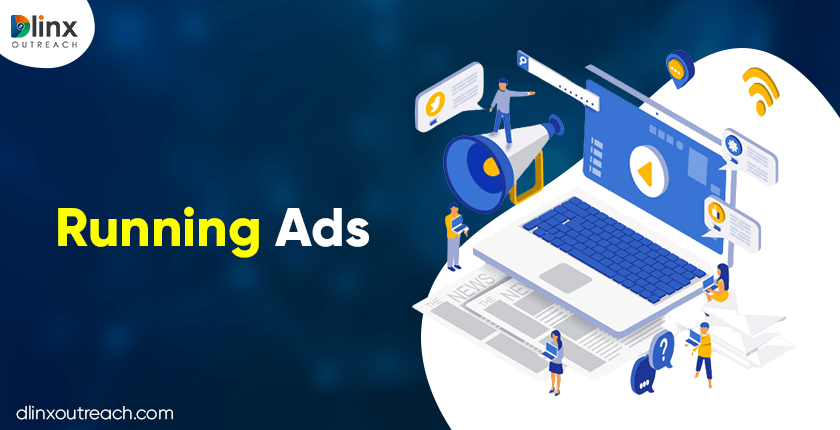 Ads are still a good source of advertisement. One can run these ads on social media, famous and relevant web pages, and Google. These ads should be small, relevant, and attractive to attract watchers to visit your platforms.
It is also recommended to keep changing the ads regularly to showcase your progress and new additions to your store and services. Try to get involved the best in the town to make an ad to get more and more audience.
7. Interaction with Customers
This aspect of SEO and marketing is often ignored, but it is a highly effective and valuable strategy. Try to arrange to meet up with your customers, listen to them, console them, answer them, and make them feel you value them.
You can arrange online meetings, answer their queries in the comment section, and compensate them if they are unsatisfied with the product. Improve your after-sale service; do not make them wait longer for the complaints. These might be the small things, but these make them your permanent customers and bring in more customers.
Arrange promotional and new launch events. These social gatherings are very important for the interaction with your customers.
8. Outreaching and Retargeting Customers
You must contact your customers regularly to inform them about your progress, new launches, and other events. It makes them interested and lures them to order more on your page.
One must catch up with their old customers through emails, WhatsApp promotions, and phone calls to value them and reattain them for re-order.
9. Content Writing
Undoubtedly, "content is the king," and it is still ruling digital marketing. So when you need information, you google it, and Google provides you content, and in turn, top pages get more traffic and business.
One needs to write the content in the relevant domain, which should be short and precise with embedded graphics and relevant stories and testimony.
There are many ways to promote your business using the content. One can guest post articles on famous websites, and the publisher and writer benefit from them. You can also update your old blogs with new information and advancements. You can also write in the comments sections of a famous blog with your backlinks to promote your blogs.
Great content has the attributes of being updated, relevant, genuine, unplagiarized, and full of information presented in a captivating way with zero copy-pasting. More information about how great content can help you to build links can be found in this article.
You can avail | Professional SEO Content Writing Services
10. Keyword Stuffing
Keywords are phrases or words that people often use to search on Google. It is one of the signals on which Google ranks your page. So, your product should be stuffed with the relevant keywords of your niche. If you do not stuff them with the relevant keywords, your page will not appear in the search engine result pages when someone uses that keyword.
While using the relevant keywords, it is also worth mentioning here that do not overuse them, as web crawlers take notice of it and penalize such stuffing. It is a crime in Google's book, as you cheat and manipulate the web page ranking by over-stuffing.
More recently, Google has been using meta description in your page for the description of your page, or it automatically selects the text for the description. So, be very careful to write down the right word in your meta description.
11. Email Outreaching
Email outreach is still being used for the promotion, and rightly so, as it still engages a handful of customers. One can send emails promoting its product, new launches, and new information.
The Email is also a good way to reconnect with your old customers with the punch line, "Hey, we have not heard from you for long; hope you are doing great." These kinds of emails create a sense of relationship, and you might be able to bag your customer again.
Your Email should also be precise with the relevant information and embedded pictures and graphics. Do not write long emails with irrelevant stuff and unrelated information. It is also worthwhile to customize your Email concerning gender, age, and location. If your customer is a female and you keep sending her male stuff, she will likely junk your Email.
Below is the Email from the famous fitness page FITTR promoting its fitness plan.
Read | Benefits Of Blogger Outreach For Your Business
12. Social Media
If the content is the king, social media is the "king of the promotion platform." It is very hard to find a person in the present world who is not using social media. That's the reason that every viral thing starts from social media.
Social media has grabbed the major junk of the advertisement industry. You can not rule out the social platforms. Many online stores have opened their stores on social apps and earning good with the right strategies.
Each social platform has some minor marketing customization, so tailor your marketing accordingly. Although most social platforms allow text for microblogging, reels, and pictures are the main sources of promotions, as people are not interested in long details. 
13. YouTube
Although YouTube is part of social media, it is worth mentioning here separately because it is at the top of social media when it comes to marketing. Being the oldest and most famous platform, this needs some special attention.
Most platforms now have their channels, sharing their news, updates, upcoming products, and teasers of coming events. One can make videos of the length of their choice for the promotion. But the real catch is the shorts on YouTube.
Since people are short of time, YouTube introduced this feature back in 2020, and now it has crossed more than 6.5 Million daily views globally, opening a new window for promotion. The maximum length of these shorts is 60 seconds, which is ample time to promote, introduce, and launch new products.
Moreover, it is also a good platform to run ads, as their viewers are billions and even more than that. These ads have more viewers than running ads on TV.
Furthermore, making and running ads are also quite easy on YouTube. There are few ad embargoes and restrictions compared to national TV channels, and you can control ads running with your smartphone.
The picture below shows the short of the famous Korean series"Squid Game" on YouTube.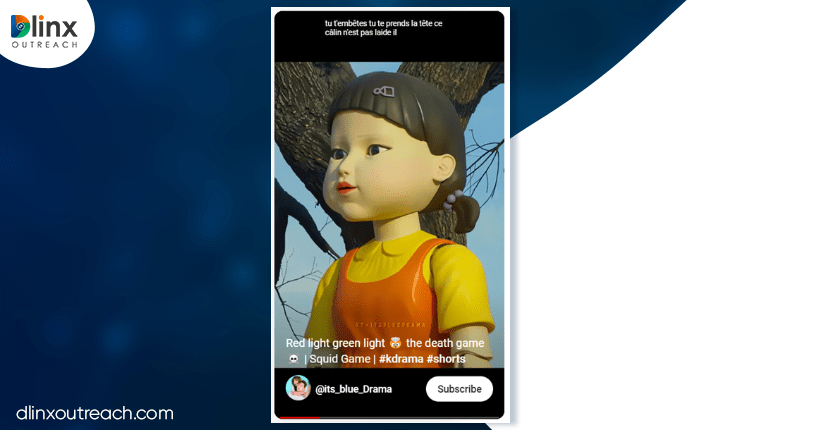 14. Backlinks
Backlinks are the links at different platforms that refer visitors to your platforms. It is one of the decisive factors for Google in ranking calculations. The more authentic and highly ranked referring domain linked to your platform, the higher your rank in SERPs will be.
These links can be generated on different platforms using guest posting, running ads, and social media. Links from high DA and RA sites enhance your ranking and position on the SERPs.
15. Black Hat SEO
Backlinks can be created using white and black hat strategies. White hat is legitimate and authentic and will bring "Link Juice," but it takes time. On the other hand, black hat is illegitimate and fast but can be taken down once web crawlers catch them.
Playing smartly can quickly give you links, even using Black hat strategies without being caught. So, a mix of white and black hat strategies is best for promotion. So you would have a quick response and some long-lasting links for the visibility of your product.
Read | Should Black Hat Link Building be Avoided
16. Testimonies and Reviews
Testimonies and Reviews are other aspects that need to be taken care of because they give the visitors confidence that this product or service is athletic. Its previous users are satisfied with them. This is the same reason: brands ask you for reviews through emails to incorporate in their web pages.
Do incorporate these in your webpage and at the bottom of each product. You can add stars or numbers like rating 4/5 or 8/10 to show the previous customers' satisfaction.
You can also introduce the option of asking questions to satisfy the buyers. In this section, they can ask their questions, and please respond at your earliest convenience; otherwise, they will proceed to other buyers.
17. AI in SEO
Artificial intelligence is the talk of the town, and SEO is no exception. It would help if you used AI in SEO for better understanding and future predictions. It can also predict future trends and your competitor's next step in marketing. More information on the use of AI in SEO can be found in this article.
Nutshell
The world is all about digital; without SEO, your marketing is just crap. SEO is optimizing and changing the outlook of your digital marketing. It helps you to find efficient yet cheap ways to promote your product and bring you to the top of SERPs.
Finding an authentic, genuine, and specialized SEO person is a laborious job. Luckily, Dlinx Outreach is an SEO-specialized agency that can promote your page on web pages and social media. Dlinx has a penalty of international exposure in link building and promoting different products. Feel free to contact us; our expert will get in touch quickly.
Frequently Asked Questions
What is SEO?
SEO stands for search engine optimization, and it tailors your digital marketing, keeping Google's ranking factors in view for better visibility.
Is SEO required for Social Media?
Of course, yes, social media is at the top as far as marketing is concerned. So, it requires special attention for better promotion and visibility.
Content writing and video making: which one is better?
Both content writing and videos (shots and reels) have their own importance. One can not take another place, but short and reels are more effective than writeups.
Should the comment section be left unattended?
No comments section should be monitored regularly. Answer customers' questions, address their queries, and contact them.
Can a Black hat be used for link-building?
Technically, a black hat can not be used for link building, but there is a grey area b/w white and black hats. So, an SEO expert can utilize that area for promotion.
Does Dlinx agency work in marketing?
Yes, Dlinx has plenty of experience in marketing and can help you to promote your product.
What are some Famous Social Media Platforms?
These are some famous social media platforms; have a look at this image.
Related Articles: