Link building is a tiresome, laborious, exhaustive and time-consuming process, but it is equally essential for digital marketing and publicity. As a matter of fact, backlinks are a real asset in the marketing and SEO industry, which enhance your visibility and drive traffic to your platform. Creating and earning backlinks is purely a technical job and requires knowledge of SEO and related fields.
Building these links in less time has become vital with the evolution of digital marking and global competition. There is a penalty of SEO tools available in the market that can help you speed up and automate the link-building process.
Manual iteration of link-building is not possible currently, as massive data needs manipulation to reach a conclusion to tailor the link-building strategies. So, these tools are always required for link building.
Undoubtedly, link-building costs are heavy on your pocket. But knowing some free tools can help you save some bucks. Most highly rated SEO tools are expensive and require a handful of money for the subscription. Luckily, some tools are still available, which offer some free limited services equally beneficial for link building.
This article will discuss some of these free tools and their features.
1. Google Alerts
Google Alerts service allows you to get an email about the content related to your targeted keywords whenever and wherever it is published online. This gives you an opportunity to get a new link to your platform.
This is very handy in SEO, and all digital marketers are utilizing it. Since Google is the most widely used search engine and its indexing is very fast, the email you receive will have the authentic and latest data.
This is a completely free service, and one can easily configure it for their targeted keywords to find an opportunity to get a backlink.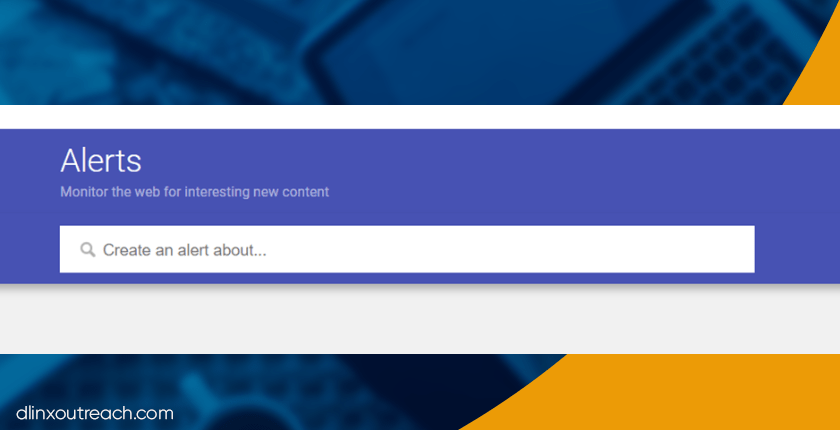 2. Google Search Console Tools
Google Search Console, previously known as Webmaster tools, is another tool powered by Google that can help you earn and locate backlinks to increase your visibility.
This console has the penalty of features that help you optimize your platform as per SEO standards. It also provides the data of all links pointing to your platform along with some stats. This data is very helpful to target a domain for more links.
As per Google, this service is free and helps you shine in the search engine result pages (SERPs). Like Google alerts, this service is powered by mighty Google, meaning the data is authentic and reliable.
3. Hunter
Hunter helps you to find emails along with their affiliation and position for the email outreach. This is helpful to outreach the right person in a platform to get a link for your platform.
It can also allow you to design your campaign for email outreach through automated follow-ups, sending scheduling and many other personalized features. Moreover, their extension in Chrome enables you to extract the email addresses of the webpage you are browsing.
This fast and accurate tool can scan multiple sources for email addresses. It also verifies the data. Its basic version is free, which gives you ample facilitation. Advanced features require a monthly subscription that costs as much as $399 per month.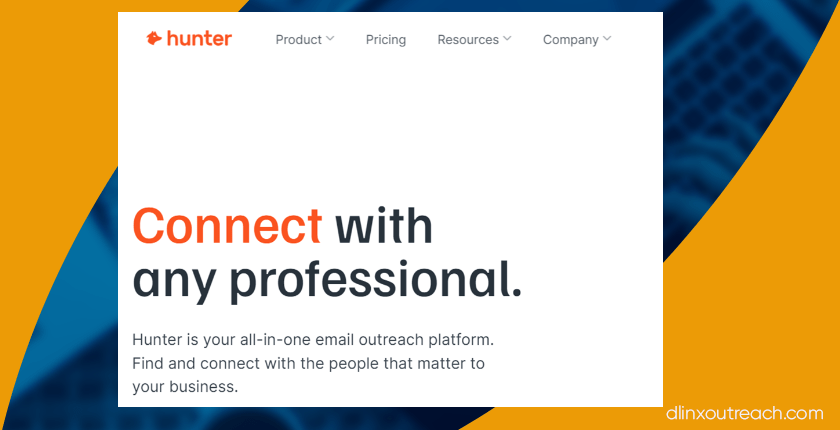 4. Ahrefs Broken Link Checker
Ahrefs' broken link checker detects the broken links and reports them. This tool provides information on the broken link, URL, and page. Its working is also very simple; add the domain's URL, and it will crawl all pages and provide you with a consolidated report about all broken links. Ahrefs is one of the most widely used tools in the SEO industry, so the working of their broken link checker is fast and accurate.
This tool is free; even signup is not required to see the results.
5. Backlink Gap
Backlink Gap is an excellent tool for backlink monitoring that helps you extract backlinks' stats. These stats include the track of new and lost backlinks, broken backlinks, harmful or spammy backlinks and many more.
It also facilitates analyzing your backlinks to find the potential sites for backlinks, targeted keywords, anchor text, and your competitors' profiles. It also reports the broken backlinks from your relevant platforms. It also allows you to schedule or mark the opportunities for backlink campaigns.
Its free version allows you to track your backlinks, referring domains and the current status of your backlinks. One needs to subscribe for more features, and the plan varies from approximately $19 to $199 per month, based on the features you want to add on.
6. Buzz Stream
Buzz Stream can help you to find the relevant websites and the contact information of the relevant people on those websites for link building.
After finding the relevant platforms and email addresses, you may use them to outreach for link building. It allows you to customize and personalize many features.
Moreover, its features like a team watchlist and task reminders allow you to access your teammates' performance and campaign's status.
Moreover, its Chrome extension BuzzMarker allows you to use the Stream worldwide and scan the data on the website you are browsing. It can also be integrated with Google Alerts, which is very handy for marketers.
BuzzStream is not completely free, but its basic plan for a single person is around $24 per month, which is very cheap. Other plans for multiple users vary from $99 to $999 per month, depending on the features you want to add.
Related | What is Backlink Analysis and How to Perform?
7. Buzz Sumo
Buzz Sumo is another SEO tool that helps you to create content others would love to link and share. It is typically designed for content marketing that also help you to find the influencer and celebrities that are linked to your competitors in one way or another so that you can also target them for link building.
It also allows you to set up alerts for your and your competitors' brands, providing you with the data, whenever someone mentions you and your competitors in their content.
Its free version is available for 30 days only, whereas its paid version offers many features that could cost you between $119 and $999 per month.
8. Raven Tools
Raven tools offer many features that suit SEO, like link building, analyzing, auditing, and reporting. These features are super helpful in the building process.
It helps you thoroughly access your link-building strategy by accessing your and your competitors' link. It offers many features that help you access potential link-building opportunities. These tools also store and help you to schedule your link-building process. It can also be integrated with other tools as well.
Its free version is available for a seven-day trial, whereas other plan varies from $49 to $479 per month.
9. Postaga
Postaga is another tool that can be helpful to outreach and track your results. This tool is AI-powered and also recommends opportunities for link-building. The use of AI makes this tool stand out from its competitors.It also recommends and helps you to find the relevant person for email outreach and provides their contact details.
It has many built-in features that help you design your campaigns and potential areas for link building. Its AI feature outperforms other tools, which is very accurate and fast in response. Postaga offers a trial version for 14 days, whereas a pro version for a single user is as cheap as $99 per month.
10. Disavow.it
Disavow.it is an excellent tool that helps you find all spammy and malicious backlinks that bring in negative traffic and impact your platform.
Disowning is part of the link-building process; these links create a bad image of your domain, and you need to tell Google to remove them. These links can become a source of penalty, as Google takes strict action against all such links.
This tool does your hard work and advises you to plan accordingly—this tool is available for free, which is great for SEO personnel.
11. Whitespark
Whirespark offers penalty of features that can help you find the local links. It has all the features that other SEO tools have, but it is designed for local businesses.
It helps you to scan the local directories to find the opportunities for the links. It helps you tailor your links-building strategies that are helpful for the local search.
Its free version has limited features and offers only three searches per day. Another plan starts from as low as $17 per month, offering many features like citation reports, competitor's analysis, progress, tracking etc.
12. Check My Link Extension
This is another free tool that works as Google Extension. It detects the platform related to your niche where you can earn a backlink. It also crawls through the pages to discover the broken links. This data is free to use and handy for gathering information for link building.
13. Link Prospector
Link Prospector provides information on link-building opportunities based on sixteen distinct criteria. The Citation lab developed it, providing the latest and updated information on the chosen criteria. It also filters the information based on keywords and related subsections for better utilization. It also has a feature for sourcing comments and interviews.
This tool is not free, but you can use it for as cheap as $5.
14. Help a Reporter Out
Help a Reporter Out, known as HARO, is famous for connecting journalists with sources to utilize their expertise. This allows the sources to publish and earn some links.
Its working is very simple; sources receive three emails from HARO daily, requesting journalists to share their expertise on a particular topic.
This platform is quite famous among media houses; even the New York Times and Fox News use it. After pitching your idea, one can use this platform to request a journalist for a link.
The basic plan for HARO is free, whereas other plans' pricing varies from $19 to $149 per month.
15. Pitchbox
Pitchbox is another excellent tool that uses 20 attributes to find link-building opportunities. This enables this tool to get a handful of data for link building. It is famous both among the in-house SEO personnel and SEO agencies. It offers different built-in templates that allow you to outreach broken link building and many more.
It also offers to store email, schedule follow-up emails and other email outreach options. It also facilitates you to analyze the link data to tailor your campaigns.
This tool is not free; it offers three plans: the basic plan is $195/per month, the business plan is $295 per month and the enterprise plan offers you to customize the features and the price.
Nutshell
Link building is vital for your ranking, and it requires consistent efforts. These tools will always be required to keep track of your links, their performance, and new prospects for more links.
These tools are expensive and require a subscription for long-term use. Smartly, selecting tools can save a handful of amounts, because it is required not only by the in-house SEO but also by the SEO agencies.
Different tools offer different features and analyses. So, you need to determine the most suitable tool within your budget. So, wisely selecting and using a tool can provide you with your required data either free or at a very low cost.
Although you can have an in-house SEO, hiring an SEO agency is always pocket-friendly. Dlinx Outreach is an SEO agency who have expertise in link building. Dlinx has expertise and access to all the main tools required for link building. Please contact us for more information.
Frequently Asked Questions
Do tools are required for link building?
Tools are essential for link building, as abundant data can not be handled manually. Moreover, these tools help you find opportunities for link building, designing your compaign and accessing your existing links' performance.
Are there any free tools for link building?
Yes, free tools are available for link building, but the free version usually offers limited features.
Is Google Alert helpful?
Yes, Google Alert helps gather information on new content related to your keywords, which allows you to build links.
What is Hunter's specialty of Hunter?
Hunter specializes in email outreach, which is an essential ingredient in SEO. It helps to set up the whole sequence of email outreach.
How good is Dlinx at Link Building?
Dlinx is a company with loads of experience in link building. It has access to different tools that can help.  
Related Articles: